Flat Pack Kitchens and DIY Kitchens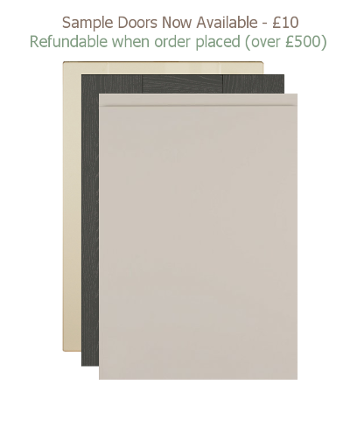 Christmas Closure and Last Order Dates.
Our office will be closed from Thursday 24th December 2020 and will reopen on Monday 4th January 2021. Orders can still be placed online, during this time and an accurate delivery date will be given at the checkout. All emails and communications will be responded to on the 04th January 2021.
The last day to order, from the Wilton, Firbeck and Harvard ranges, for delivery before Christmas, is Wednesday 9th December 2020.
Last date to order from our Thornbury or Handley range is the 25th November 2020.
Unfortunately, any orders processed after these dates, will not be delivered before Christmas.
Should you have any queries whilst our offices are closed, please take a look at our frequently asked questions.
https://flatpackkitchens.co.uk/faqs/
Flat pack kitchens offer DIY kitchens, doors, cabinets and accessories delivered to your door - fast!
If you are confident with DIY and want to put your own DIY kitchen together, you've come to the right place! Whether it is replacement kitchen doors, cabinets or the complete units, we have them all available to buy.
We use Pronto by BA, a fantastic selection of vinyl wrap and lacquered doors in a variety of styles and finishes. Paired with the innovative ClicBox flat pack carcasses, you can have everything you need to build your brand new kitchen.
The kitchen cabinets are available in one of four colours. White, Grey, Urban Oak and Anthracite. These kitchen cabinets can be bought on their own or paired up with one of our variety of replacement kitchen doors.
To make things a little simpler we have also paired doors with cabinets for you, so you can choose complete kitchen units. The units include cabinets, doors and any required hinges and wall plates.
We have sample doors available in every finish. Please click on the sample doors section. Most doors are £10 each, timber frame doors are £30 each. These are refundable on kitchen purchases over £500 (maximum of £30 per household/customer).
If you have any questions about any of our customers please don't hesitate to get in touch with our customer service team on 02920 007 948.



Featured Kitchens