Is White a Good Colour for Kitchen Cabinets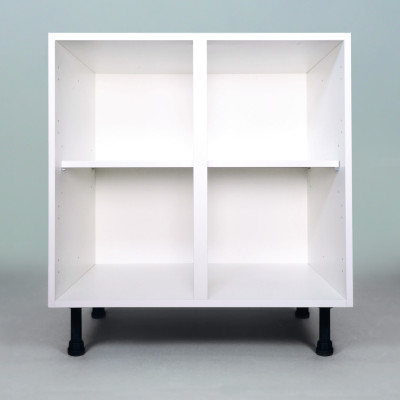 White is still the go-to colour for kitchen cabinets, and for a number of reasons.
It is Flexible
White is a great colour to match up with other coloured doors. It is a good base colour, and also as it is light, it is handy for looking into the back of cupboard to find those stray cans of beans! By all means you can pair it up with a white door, but it will also work well with light grey, oak or even the contract of a graphite, navy blue or anthracite door.
It is Neutral
White kitchen cabinets are a great base to work from, as are white kitchen doors. Lots of people choose to go with white cabinets, so they can then splash the colour with the worktops, tiles and lighting. It also gives you an option of swapping out the doors further down the line, should your kitchen need a refresh or you fancy a change, without the need to pull the entire kitchen out.
It is Easy to Match
One of the advantages that's sometimes missed when putting in a new kitchen is reconfiguring a kitchen. If for any reason you want to add to your kitchen units further down the line, it's easy to match white with white! There are lots of reasons you may want to add to your present units, such as replacing water damaged cabinets, or a change in the way you want the kitchen to function requiring a or different units.
It Doesn't Go Out of Fashion
The one thing you can be sure of, no matter what the latest trends are, white kitchens are here to stay. We have been selling kitchens directly to the public for over 10 years, and the thirst for white kitchens shows no signs of abating. They are as popular today as they were when we started our business in 2010. Many other styles have come and gone, but the white kitchens remain a constant.