What cabinet do I need for an integrated dishwasher?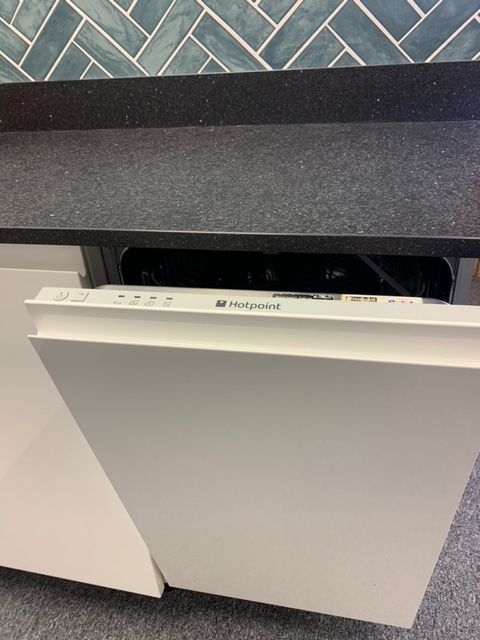 Integrated dishwashers don't need a cabinet, they just need a door.
Cabinets are available for some large appliances, such as fridge freezers and some ovens, but dishwashers simply slot between two other cabinets. Integrated dishwashers are deliberately made to be 600mm wide for standard dishwasher and semi-integrated dishwashers, and 450mm wide for so that they fit a standard sized door on the front of them.
The dishwashers have screw holes on either side of the appliance, so that you can secure them to the adjacent cabinets, to ensure the dishwasher doesn't move when it is on. You can then attach the door to the appliance.
How does the door attach to the dishwasher?
An integrated dishwasher comes with all the fixings for attaching the door to the dishwasher. The door – such as those from our replacement kitchen doors gallery – will be 'blank', without drill holes, ready for you or the fitter to prepare. All you need to do is make sure you buy the right size door!
What size door will I need for my integrated dishwasher?
Standard-sized integrated dishwashers need a 715mm x 596mm door.
Slimline dishwashers will need a 715mm x 446mm door.
Semi-integrated dishwashers will need a 570mm x 596mm door.
All of these doors will need to be undrilled.
Do I need anything else?
Don't forget to buy a plinth to hide the dishwasher feet from view and complete the uniform look of your integrated kitchen. These are made to match the kitchen doors, so should be bought from the same range as the kitchen doors you are buying.