The pros and cons of integrated kitchen appliances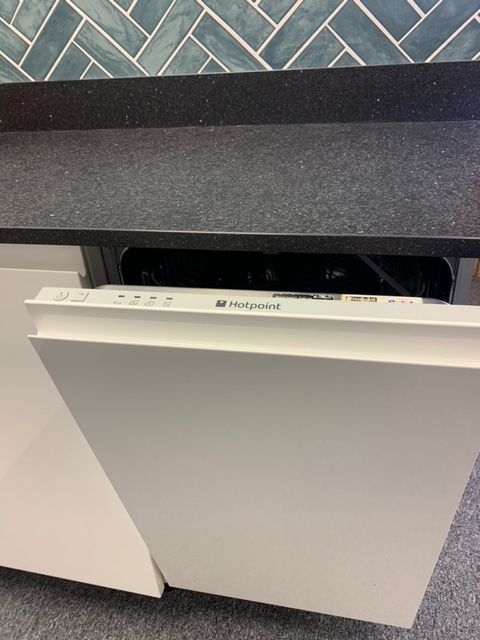 To free or not to free – that can be the question when it comes to installing new kitchen appliances! Are built-in appliances really best, or is freestanding furniture fantastic? Here we take a look at the pros and cons of integrated appliances such as ovens, fridges, freezers, dishwashers and washing machines, to help you decide what's right for your home!
What are integrated kitchen appliances?
Integrated kitchen appliances are housed behind cupboard doors, giving your kitchen a seamless appearance and avoiding large and arguably unattractive goods standing out. An integrated kitchen can disguise just about anything – from large white goods to microwaves and even coffee machines and ironing boards!
Pros of integrated kitchen appliances
If you like clean lines in your kitchen, this is the way to go as it achieves a sleek, uniform appearance
Integrated appliances can add value if you sell your home, as they are attractive to buyers who don't have their own goods and want a kitchen that's ready to use
Built-in appliances such as washing machines, tumble dryers and dishwashers can be quieter behind an integral door!
Cons of integrated kitchen appliances
You'll have to leave them behind if you move house
Integrated appliances can be harder to change if you decide to upgrade, as well as being harder to repair
Integrated kitchen appliances can be smaller, as the unit into which they are built can take up valuable space. This is particularly the case with fridges and freezers, which tend to have less capacity than stand-alone options
Built-in appliances tend to be more expensive; you might end up paying more for the same spec as a freestanding version
Integral appliances can use more energy; fridges, for example, rely on more powerful cooling systems
When deciding between built-in or stand-alone units, consider the shape and size of your kitchen. Integrating white goods in a very small kitchen can help to avoid a cluttered look and create an illusion of space. But a kitchen in an older property, on the other hand, might have quirky nooks and crannies that are best showcased with freestanding, vintage-style appliances.
At Flat Pack Kitchens we understand that it's all down to personal choice. As a result, we have an enormous range of base cupboards and wall units that can be built around stand-alone white goods, as well as clever appliance housing such as built-under oven housing, microwave housing and fridge freezer housing.
What's more, fans of the integrated look might want to check out our larder cupboards, which complement integrated appliances by disguising internal drawers and wireworks for all the bits n' bobs you don't want on display in your kitchen!