Flat Pack or Rigid Kitchens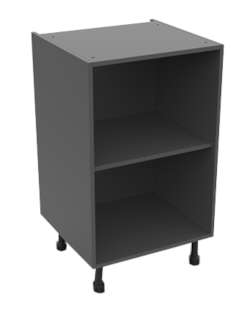 When you start browsing for your new kitchen, you will notice one thing very early on. There are two choices for how your kitchen will be delivered. Flat packed, or rigid kitchens. Which one is better for you, and is there a difference in quality and price?
Advantages of Flat Pack Kitchens
There is one huge advantage to flat packed kitchens. If space is at a premium while you are doing, or preparing to do, your kitchen project, then flat packed kitchens are nearly always the best solution. They take up a lot less space, and can be stacked up in a corner of a (dry!) garage until you or your kitchen fitter is ready to assemble them.
The other advantage is flat pack kitchens are usually cheaper than pre-assembled, rigid kitchens. This is simply due to the additional resources (man power) needed to make rigid cabinets. These are normally hand assembled, which costs more. Please bear in mind that if you do get flat packed kitchens, they do take longer to install, as you have to assemble them first, but it can still be cost effective to do it that way.
Advantages of Rigid Kitchens
The main advantage of rigid kitchens in the speed of installation. If you buy a rigid kitchen, especially if it also has the doors fitted, it is normally a case of inserting the legs on the base units, and they are ready to fit.
Please bear in mind, for practical reasons, larder units are normally delivered flat packed, even with rigid kitchens, as they are too heavy and cumbersome to deliver once assembled. They are also far more likely to get damaged. That does also mean the speed advantage of rigid is reduced if you have a lot of larder units to assemble.
Are Rigid Kitchens Better Quality than Flat Pack Kitchens?
The simple answer is no. The quality of the kitchen is typically down to the quality of the manufacturing process, and the materials used. Look for certification such as FIRA certification for proof that it has been tested to a satisfactory level.