Do You Sell Sink Units?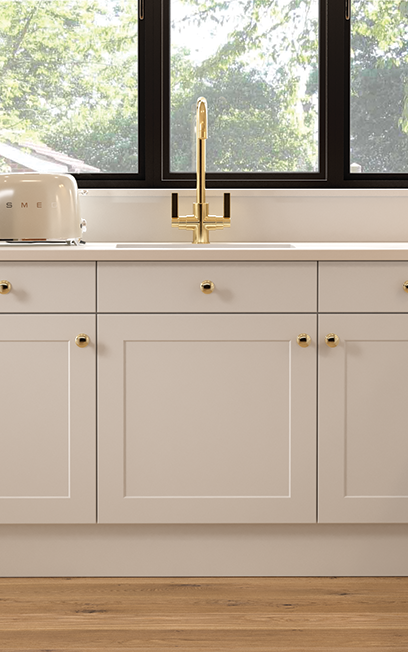 We don't sell sink units. Instead our manufacturer has specifically designed the standard base units to be able to be converted to a sink unit, by cutting a centre piece out of the top of the unit.
Why do the base units have full tops, unlike a lot of other manufacturers?
As our units are made with the innovative ClicBox technology. You can read about the specific design here. As a result it needs the rigidity of both the top and the bottom of the unit to create a robust cabinet. It also means the units don't have a specific top and bottom, as they are interchangeable.
How do I cut the top off the unit?
Our manufacturer has created specific instructions for converting the base unit to a sink unit. You can download them here, or alternatively you can see the instructions below.
The advantage of this approach is that, as long as you follow the manufacturer's guidelines, you should be able to fit the sink into any sized base unit, as long as the unit is wide enough to fit the bowl into it. Please check with the sink and tap instructions first, to ensure you have enough room as per their guidelines.
Once you have checked the guidelines, you can go straight to our kitchen units, and select the unit you need. Alternatively we also have the complete units available, which also include the doors, hinges and any drawers.