Do I need a kitchen extractor fan?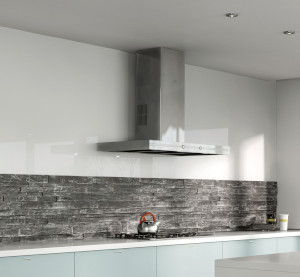 Extractor fans can divide opinion and, whilst many homeowners wouldn't be without theirs, others insist an open window does the job just as well. So what are kitchen extractor fans and do you need one?
What is an extractor fan?
An extractor fan is a mechanical fan that draws smoke, steam, grease and unpleasant smells away from the kitchen or another room, such as the bathroom. Kitchen extractor fans, or cooker hoods, are placed above the cooker.
Is a recirculation hood the same thing?
No. An extractor fan filters the air it draws in before releasing the air through an outside vent. A recirculation hood filters the air, neutralises odours and then releases the air back into the kitchen.
Must I install an extractor fan?
Building regulations that came into force in April 2006 state that extract ventilation must be fitted in kitchens built from that date. A kitchen will meet the regulations if the air is extracted externally and provides the extraction airflow rate outlined in the government's Approved Document but will not meet regulations is the hood simply filters the air and recirculates it back around the kitchen. For detailed information on the building regulations, visit the government's Planning Portal pages.
I am having a kitchen extension – must it include a fan?
The regulations state that if any of the work you are doing in the kitchen is 'building work' – such as an extension – then you must not make ventilation worse than before. You must also notify a building control body before you start work that you will be carrying out the work. If you undertake building work and the kitchen already has ventilation extracting to outside, you must retain or replace it. If there is no existing ventilation system you will need to install one.
Note that replacing an existing extract fan or cooker hood with a similar model and using existing cabling is not classed as building work and so there is no need to notify a building control body.
Will an extractor fan spoil the look of my kitchen?
Not at all! Extractor fan design has come a long way and fans these days are created to complement your dream kitchen, as well as to be functional. Brushed steel chimney hoods are on-trend at the moment, or you could instead choose a built-in cooker hood to fit into your kitchen cabinets for a streamlined look.